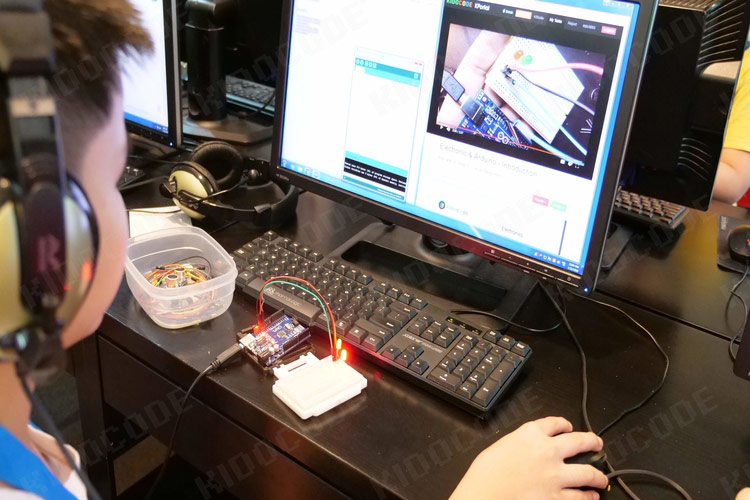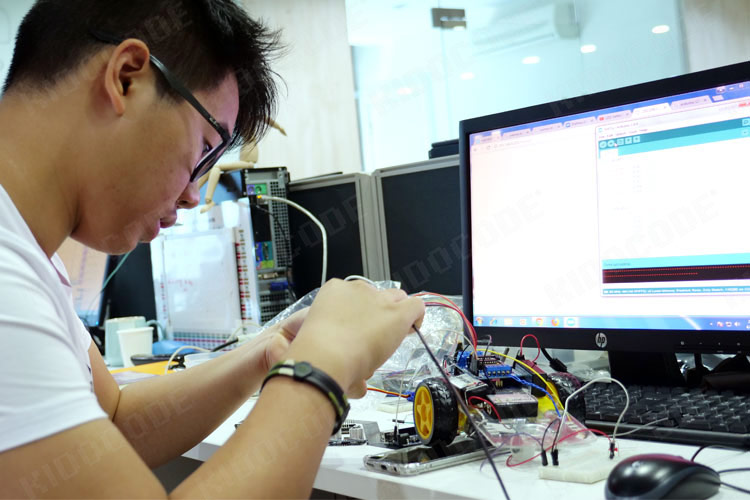 ---
Automate The World
Get hands on with electronics, C programming, Arduino and Raspberry Pi to make things smarter with your innovative inventions.
Click here to see our student's electronic projects.
---
---
"Everybody in this country planet should learn to program a computer robot, because it teaches you how to think"- Steve Jobs -
IoT The Internet of Things (IoT), robotics, smart automation and embedded systems are major aspects of the future economy. In this course, we familiarize you with the basics of electronics and C programming!
What will you do? Use Arduino and Raspberry Pi to build cool gadgets, robotics and smart home applications. The course also gives you hands-on experience with the basics of electronic components like bread boards, buttons, buzzers, batteries, LEDs, capacitors, sensors, resistors, motors and more. If you've always wondered how different machines or robots perform tasks on their own and work together, then this is the course for you.
What will you learn? The topics in electronics cover a wide array of things involving circuit behavior, atomic structure, energy, power, device structure, failure analysis and much more. But the process of learning about electronics is far from being completely theoretical.
Why should you learn? Electronics doesn't typically involve studying about theorems and mathematical calculations, and instead, takes learners on a journey of exploration, creativity and development with hands-on projects. These projects can be as simple as working with a series of blinking Light-emitting diodes (led) to more complex projects such as a remotely controlled robotic car.
---
"Four Modules of Electronics"
---
---
---