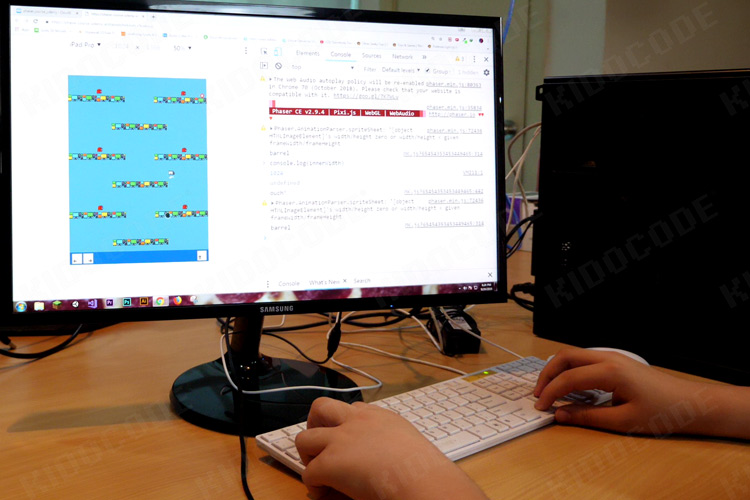 ---
App-ly Yourself
Want to build the next life changing app? Go through the essentials of mobile app development including user interface design, mobile components, and object-oriented programming.
---
---
"Everybody in this country planet should learn to program a computer create an app, because it teaches you how to think"- Steve Jobs -
Mobile Development is a course created specifically for kids and teens looking to create the next ground-breaking app. Uber, Instagram, Snapchat, AirBnB, Facebook, and WhatsApp are all great examples of how apps have changed the way we work, communicate and interact with one another on a global and local scale.
What will you do? In our mobile app development module, students will develop dozens of mobile apps and even learn to share them with their friends or make them available on the app store. More importantly, we build the basis of a long lasting impression on kids that phones are not just toys, but tools as well. Change your attitude towards these devices and use them as a laboratory to change the world.
What will you learn? You will be engaged with all kinds of topics relevant to creating a fantastic mobile app. Some of the topics include mobile UI components, text-to-speech, GPS sensors, accelerometer sensors, message alerts/notifications, incorporating media elements such as video, images and sound, user interface design and more.
Why should you learn? There are more smartphones on this earth than human beings! Being a creative mobile app developer opens up a giant world of possibilities and job opportunities for anyone in any field. either become an entrepreneur and create the next instagram or become a freelancer and help other companies fulfill their dreams. Ultimately, you will be able to build your ideas into real products that could change the lives of millions.
---
"Four Steps to create your own app!"
---
---
---