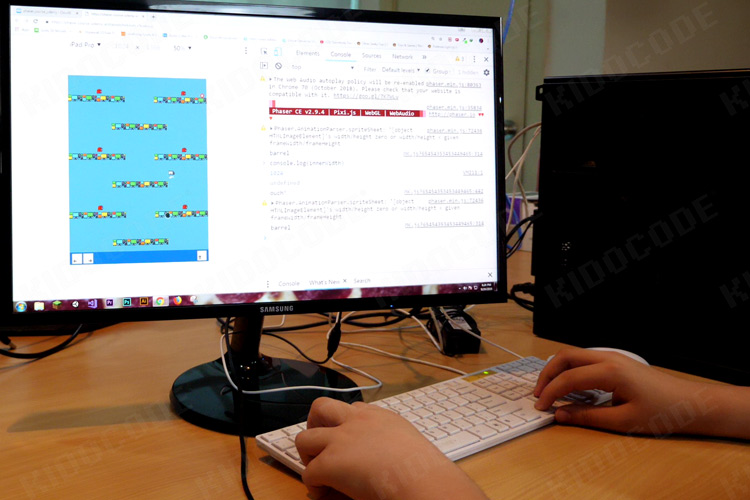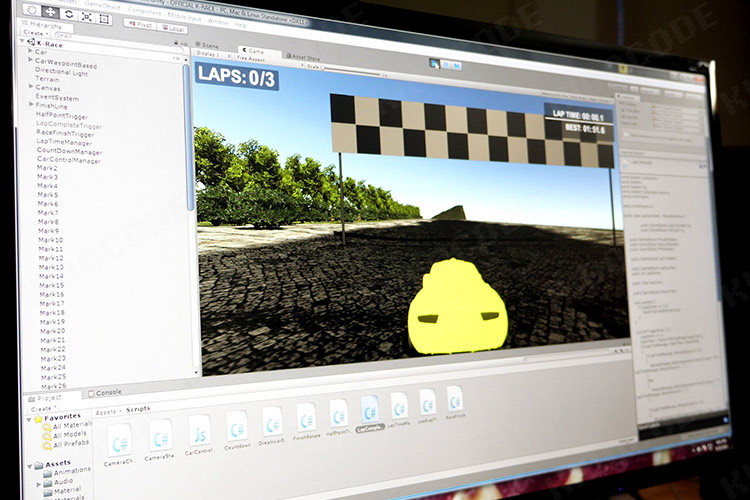 ---
Create Epic Games
Love playing games? Create your own using JavaScript, Python, HTML5 and the latest game engines to turn your ideas into serious fun for everyone.
Click here to see the games our students are working on.
---
---
"Everybody in this country planet should learn to program a computer create a game, because it teaches you how to think"- Steve Jobs -
Game Programming is a course designed for game lovers, who know that the only thing more fun than playing games is making them. You can make games too with a just little bit of practice and a lot of a passion. Creating games takes a variety of skills including digital art, abstraction, maths, physics and most obviously computer programming.
What will you do? By the end of the course, you would have completed real projects and will be able to utilize an array of game development techniques to create your own basic games. If you are interested in becoming a game designer, game artist, or game programmer, join us on this journey of game making!
What will you learn? Making games requires familiarity with the tools and practices of game development. You will get started developing your own videogames using industry standard game development tools, including JavaScript, Python, HTML5, GameSalad, Unity3D, Blender, Pygame and PhaserJS.
Why should you learn? Game Programming, is currently our most popular specialization degree. why? everyone loves games. there are 2.5 billion gamers in the world today. gaming is a multi-billion dollar industry not to be underestimated. in this module, we use Javascript and Python to bring our students through the fantastic world of game development. They'll face dozens of mathematical challenges, along with digital art tasks to bring their ideas to life.
---
"Four Modules of Fun&Play"
---