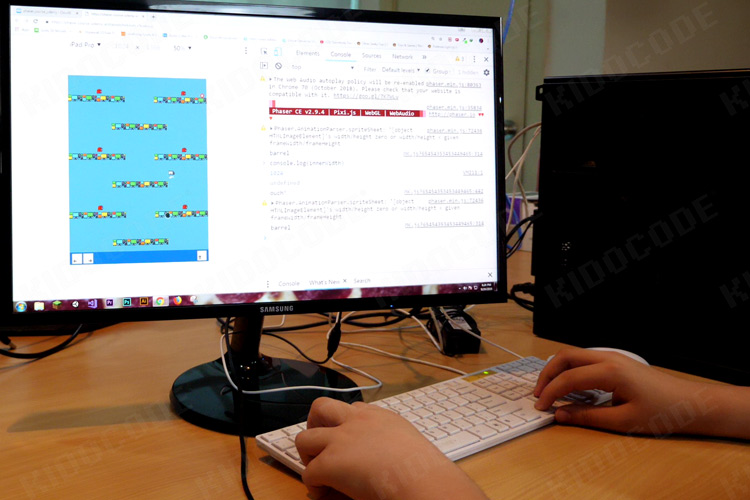 ---
Build Great Apps
Build the next life changing app! Jump right into Android and iOS development projects that you'll build yourself with Java, Javascript, and HTML.
Click here to see our specizliation students mobile apps.
---
---
"Everybody in this country planet should learn to program a computer create an app, because it teaches you how to think"- Steve Jobs -
Future is in your pocket. We now have more smartphones than human beings on this earth. Smartphones and mobile devices are an inevitable part of human life, and being a mobile app developer ensures that you will have vast opportunities to create amazing applications for millions of users. In this specialization, we'll walk you through HTML, CSS, JavaScript, jQuery, AngularJS, Cordova API, Java, and the Android SDK to get you building industrial quality mobile apps.
What will you do? in our mobile app development module, students will develop dozens of mobile apps and even learn to share them with their friends or make them available on the app store. more importantly, we build the basis of a long lasting impression on kids that phones are not just toys, but tools as well. change your attitude towards these devices and use them as a laboratory to change the world.
what will you learn? Mobile App Development, teaches students to develop hybrid mobile apps utilizing Javascript, HTML5, CSS, and the Ionic framework. Different students of different ages will try building different types of applications ranging from simple chat apps to various 2D games. They'll also learn to utilize web databases to store and retrieve data and share their apps on the Android and Apple app stores.
Why should you learn? there are more smartphones on this earth than human beings! being a creative mobile app developer opens up a giant world of possibilities and job opportunities for anyone in any field. either become an entrepreneur and create the next instagram or become a freelancer and help other companies fulfill their dreams. ultimately, you will be able to build your ideas into real products that could change the lives of millions.
---
"Four Steps to create your own app!"
---
---
---