---
why us
KCafe
---
Our K-Cafe was designed to keep our community fed at all the time, so learning can keep happening all day long. You don't have to worry about bringing lots of snacks or drinks for your kids because at KidoCode we provide them all free of charge! Your welcome.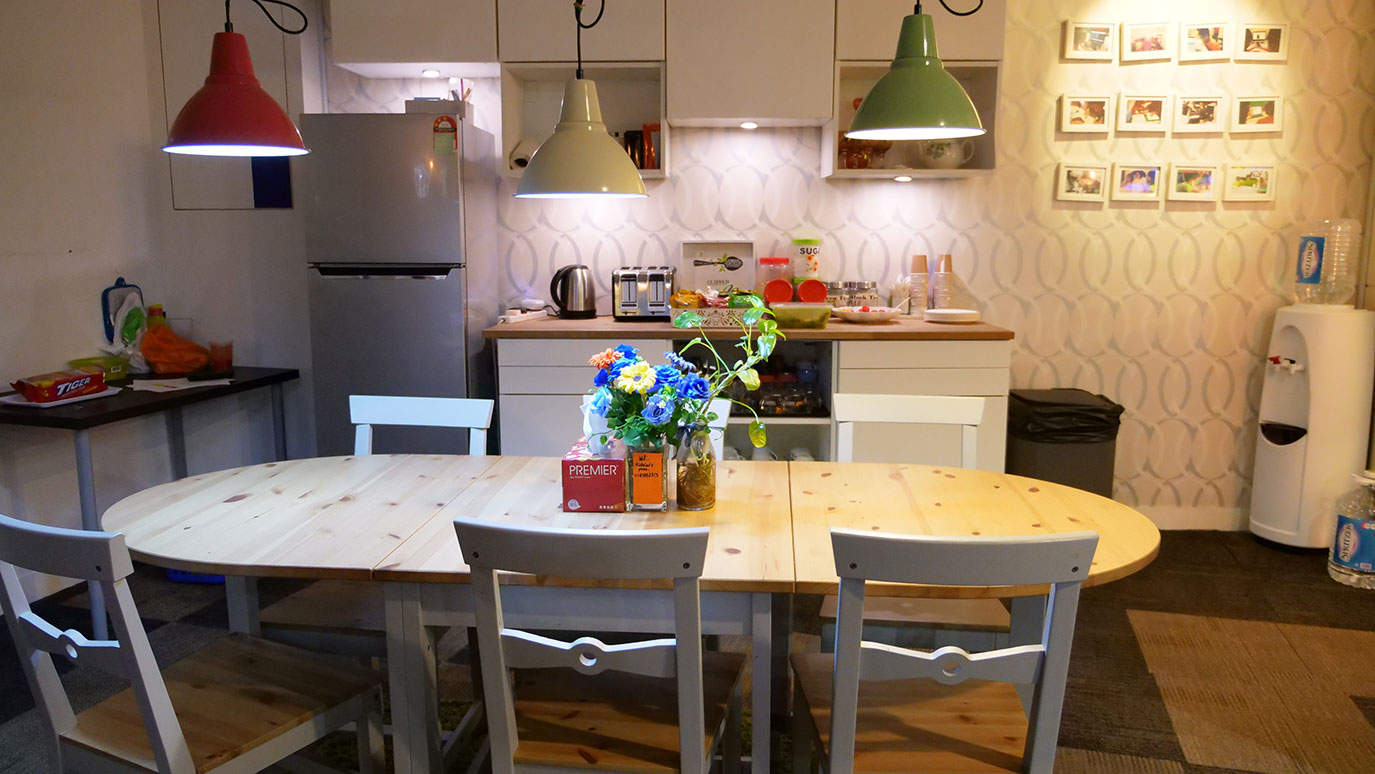 A Google-inspired campus
---
A learning environment shouldn't be boring and dull. We believe that creative learning environments help stimulate the mind and inspire innovation. Our uniquely designed spaces are filled with colors, beanbags, pictures of ancient philosophers and famous scientists, books, and lazy chairs to keep the learning relaxed and fun. Both students and parents can stay and enjoy all our spaces (K-Cafe, K-Rest, KStage, KRooms) for as long as were open.
Community
---
We are the largest community of kids and teens learning code & math in South East Asia. By now we have cross more than 2200 students. Yet the number is keep on growing as average monthly new registered students is around 150. A community from as young as 5 years old coder to grandma coder! Also, we have our own developers that ceating all of our online contents, applications, etc and parents' get to talk and consult with our developers for their business purposes.
Expert Trainers
---
The majority of our trainers come from a background in Computer Science. Our head trainer, has been a university lecturer for more than 10 years and has work experience as an IT instructor. With a strong backgroud in Research & Development for more than 15 years, he's constantly training our trainers to ensure the highest quality of service and coaching is provided to our studnets.
Academic Professionals
---
Being the pioneer of advanced Python programming in Malaysia, PyCademy and Malaysia Digital Economy Corporation (MDEC) have been providing educational content for Malaysian lecturers under the Train The Trainer (TTT) program since 2013. We started by providing 2 to 3 workshops every month in different universities all around Malaysia such as UPM, UM, UITM, UNI KL (Johor Bahru), UNIMAS (Sarawak) and USM as well as at various MDEC departments. Our programmes covered topics such as Big Data, Python, Data Analysis, and Cloud Computing. We have trained more than 500 lecturers so far, and continue to engage many academic professionals in the community.