home access
In a time where knowledge is drastically updating by the day, it is necessary for education to be accessible beyond the limits of a school. The internet has made it possible for learning to be continuous and constantly updated. Most educators agree that the content studied at school needs to be revised and practiced, this is why the concept of homework exists. However, homework is less about content revision and more of a test for memorisation which doesn't allow long-term learning to happen.
Students require school content to be available even after they've left the school but it's impossible for the same learning experience to be provided at home as well. Fortunately, technology solves this problem through online educational videos, lessons and content. An online learning system can easily provide home access for students, providing access to students on the cloud.
Considering this, Kidocode provides home access to our registered students. Home access is another another creative solution that Kidocode imparts to assist limitless education. This means that we give access of our content to our students whenever or wherever they want. This keeps them in a constant loop of practicing what they've already learnt and new exciting content for them to learn even outside of Kidocode. This allows kids and parents to participate more fully once they go home and the benefits of this feature are appreciable.
---
"want to know more?"
Distance is not an Issue
The concept of distance education has been around from as early as the 18th century, but given the logistics, it was never possible for students to get the complete learning experience without being present at a certain location that may be far too out of reach. more
Distance Learning
Kidocode has made distance learning a reality, with features like home access and flexible scheduling, distance is no longer an issue for students with a true passion for knowledge!
Flexible Scheduling
At Kidocode, we provide flexible-scheduling, which allows our students to come in anytime, any day for classes as we are open from 10 AM to 6 PM everyday, even during public holidays! So you can learn anytime you want!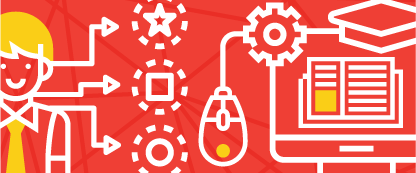 Personalised Learning System
Our Personalised Learning System is revolutionising the education system, we have created a system that adapts according to learner preferences, pace and interests. more
---
---
Home access is designed to encourage kids to participate in activities no matter where they are and deeply learn the concepts they learnt with the help of trainers at Kidocode. Practising while at home is clearly important for many educators and the aim is to provide access to education all the time, so in their free time kids could learn instead of playing games, or wasting time on unproductive tasks. And home connectivity is especially important for Kidocode as we want to implement one-to-one computing programs, where the students can have access to their digital textbooks and instructional materials that reside in the cloud.
Participating from home is also giving parents a handle on what their kids are doing at Kidocode and they are able to look at the resources themselves so they can also offer support at home.
Kidocode is in forefront to ensure that Kids & Teens get access from home to our K-PORTAL, allowing them to be proactive and be able to challenge their aptitude within or without a classroom. Our mission is to make education boundary-free and end all restraints to freedom in education. It is helping a lot of our students overcome game addiction and helping them self-learn. Moreover, it is a great solutiojn for families who live far away, and can't always make it to the campus because they can still continue learning without having to visit Kidocode.
We ensure that education becomes limitless and accessible at all times with our new system of education